Couzon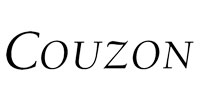 Discover all the Couzon brand products available on our website !
Couzon is a French brand of the world of Tableware Arts specialized in the manufacturing of stainless steel cutlery. Created in 1947 by Jean Couzon in the city of Thiers, the famous French city of knives and cutlery, Couzon has distinguished itself for more than 70 years in the creation of high-end cutlery. Since 2005, the Couzon brand has been acquired by the Dutch group Amefa, the second largest European manufacturer of stainless steel cutlery and tableware. In 2009, Couzon became more accessible to individual consumers, retailers and department stores. Its new cutlery lines and new catalogue are now seducing its customers thanks to its talent creating beautiful articles both highly functional and innovative !
Why choose Couzon cutlery?
AZ boutique invites you to discover the cutlery collections of the illustrious brand Couzon, which has not only a historical know-how in the manufacture of high-quality steel cutlery for the foodservice industry, but that is also the specialiazed brand in design and contemporary cutlery with worked shapes.
Couzon is indeed a whole universe of unique pieces: from table cutlery (stainless steel fork, goldsmith's handle table knife, saw blade knife, teaspoon, soupspoon, butter knife) to dessert cutlery (dessert knife, dessert fork, cake fork, mocha spoon, dessert spoon), to fish cutlery dedicated to fish, seafood and shellfish tasting (fish fork, oyster fork, fish knife) to service accessories (stainless steel serving ladle, gravy laddle, pickle tongs, salad servers, pie server) ! You will indeed find all the cutlery pieces that compose a beautiful stainless steel cutlery set with mirror polished finish or matte finish (choose among 18 pieces cutlery set to over 100 pieces cutlery set) for an exceptional stainless steel service!
The unique design of the various Couzon stainless steel cutlery collections !
The Couzon design will allow you to enhance your table for everyday use but also for your receptions. Find table cutlery, fish cutlery, dessert and service accessories but also whole cutlery sets ! You will be able to enjoy one of the whole Couzon collection such as the Elixir collection, A fleur de peau, Silhouette Miroir, J'ai goûté, Ato Martelé, Haïkou, Epsilon or Neuvième Art.
Most of the Couzon cutlery is made entirely of stainless steel (more precisely 18/10 stainless steel composed of 18% nickel and 10% chromium, one of the most resistant material in terms of modern silverware), thus avoiding any corrosion and ensuring a very long term use.
Functional, design and unique, each Couzon collection stands out thanks to its elegant lines that are contemporary, timeless, sober and modern! To combine the pleasure of tasting the dishes with an elegant and neat modern table setting, the purchase of Couzon stainless steel cutlery is highly recommended for all gourmets, individuals and professionals in the catering industry!
At AZ Boutique, you will find all the stainless steel Couzon collections (Herbes Folles, Persane, Pix'elle, S Kiss, J'ai goûté, Neuvieme Art and many others) sold by unit, in batch sales or in the form of cutlery sets of several pieces sold alone or with wooden or black box!
With Couzon products, you can be sure to be the owner of an exceptional table service worthy of being stored in your most beautiful china cabinet alongside your beautiful tableware! You will find all our Couzon references classified within our Cutlery category, but also Barware Category (ice cubes spoon, stainless steel shaker, cocktailm fork, cooler, ice bucket, champagne bucket) Kitchen knife Category (steak knife, bread knife, cheese knife) or Tableware (knife holder, salt and pepper household, stainless steel salad bowl, bread or fruit basket).
At AZ Boutique, you have the choice because we have selected for you more than 200 Couzon references! You can combine your beautiful stainless steel flatware (forks, knives, spoons and others serving utensils) with a large variety of articles availables on our e-shop like drinkware, stemware, dinner plates, fine china or exceptionnal glassware ! Thanks to AZ Boutique e-shop, create the cream of the crop of the gourmet settings !
View more...